FIFA World Cup . A look at inflation numbers . Thanksgiving holidays . FTX Bankruptcy & US Sports Stars
Update: after Asian Market Close 21.11.22 Monday
China reported its first Covid-related death in almost six months, leading to negative performance of HSI (-1.87%) & HSCEI (-2.02%), as investors fear a ramp-up of Covid-related restrictions in China again.
This is definitely one of the risk factors that dampen A BULLISH consensus for Chinese shares is emerging on Wall Street
Major Asian indices are all negative for the day except for Nikkei 225 (+0.16%) and Thai SET (+0.09%)
MAJOR MARKET MOVEMENT (Week of 14 Nov 22, W46)
MSCI China Index extended its gain by 4.2% this week, up 24% from recent lows.
A shortened trading week in US market due to Thanksgiving holidays.
THE NOTABLE
FIFA World Cup Qatar 2022 and market behavior (20 November to 18 December)
Research from Dr. Philip Drummond of Monash University has found that home equity markets suffer reduced liquidity during games.
Investors should anticipate possible pullback in markets as short-term traders lock in gains ahead of the Nov US CPI release and the December FOMC meeting near mid-Dec.
US Inflation to Remain Uncomfortably High for a While
US inflation seems to have peaked at 9.1% in Jun 22, gradual down trending to 7.7% in Oct 22.
Despite improvement, inflation is forecasted to remain uncomfortably high for a while.
Investors should not be overly optimistic with FED pivoting with rate cut. Slowing down of rate increase is on the cards should the decreasing trend of CPI continues.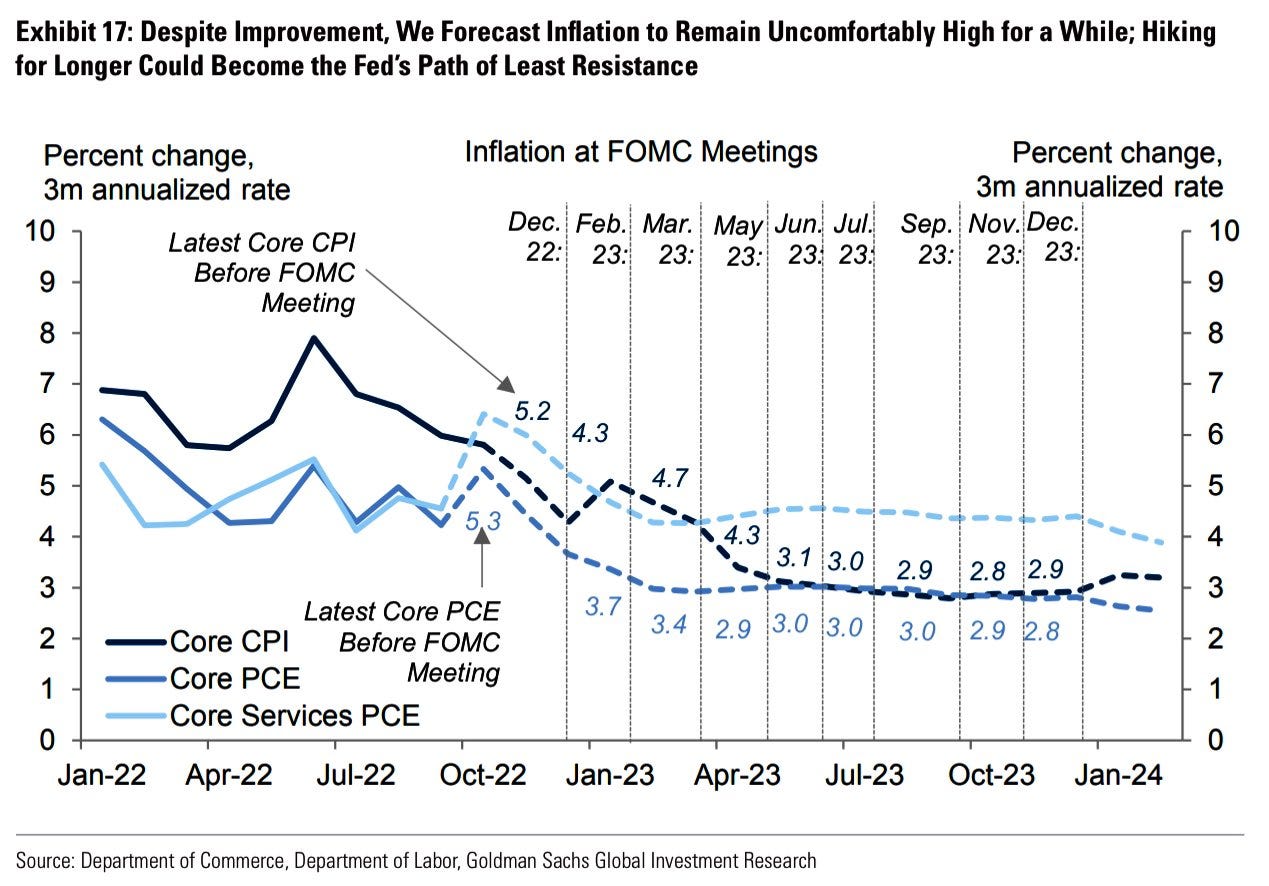 FTX Bankruptcy & US sports stars
Naomi Osaka and Tom Brady among US sports stars named in FTX deceptive practices lawsuit.
The celebrities helped promote the cryptocurrency exchange, which declared bankruptcy in the US last week.
A lesson for investors, don't let your love for the sports stars equate with how much they know about financial instruments.
I've noticed an increase in celebrity endorsement of financial products in my home country and it is worrying, at least for me.
RETURN DRIVERS
The VP Bank Supply Chain Index 3 Nov: Things are looking brighter as the index continues on its recovery path, meaning that supply chains are again functioning significantly better. The improvements reflect a better inventory situation in the EU.
A BULLISH consensus for Chinese shares is emerging on Wall Street
After the conclusion of the Nation People's Congress, President Xi Jinping has turned his attention to fixing the world's second-largest economy, with a mini Covid pivot and a detailed 16-point support plan.
PBOC/ CBIRC supportive policies can be summarized as follows: 1) lending support for developers; 2) strong focus on project completion; 3) easing of mortgage repayment pressures; 4) support credit flow for M&A, rental and retirement homes; and 5) market-based approach to handle credit stresses.
With such strong fiscal and monetary support from the Chinese government, it is definitely time to look for gems in the Chinese stock market.
In fact, some of the China Reopening beneficiaries have begun to outperform since July.
Goldman Sachs is overweighting the following sectors.
Classification Task with 6 Different Algorithms using Python »